Muskoka Home Builder
Terziano Construction has been the most trusted name in home building in Muskoka since 1984.
We are based out of Huntsville in North Muskoka, but we service Muskoka and the surrounding area.
Contact Us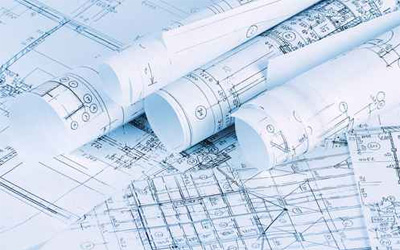 Design
Design a custom home.
Renovate
Remodel or build an addition.
Terziano Construction
We are a Construction Company and General Contractor based in Huntsville, Muskoka. We have one goal: to complete your project - on time and in budget.
At Terziano Construction we work with the client from concept to completion. We design, build and get you into your Muskoka dream home or cottage. Our reputation for building homes is impeccable. Ask around, you will not find a more rock-solid reputation in all of Muskoka.
If you want a custom home that surpasses your every expectation look to Terziano Construction.
Services
General Contracting
With over 35 years of experience in the industry, we take care of your house from start to finish. We can build you the custom dream home you deserve.
Renovations
Whether you're updating your kitchen or redoing your entire cottage, we can help
Construction
Garages, boathouses, houses, cottages, commercial. We do it all.
Carpentry
We can provide carpentry for any stage of construction, from framing to finish carpentry
Decks and Docks
We build fantastic custom decks and docks.
Windows and Doors
We supply and install windows and doors.
Eaves and Soffit
We install and replace eaves, soffit, fascia, and gutters
Subtrades
We use only the finest subtrades in Muskoka. Painting, electrical, roofing, plumbing services, and virtually any other trade.
Cabinetry and Millwork
We do cabinetry and custom millwork - interior and exterior.
Get in touch with us for a quick quote! Contact us
About us
Terziano Construction was founded in 1984 and has been in operation ever since. Over the past 30+ years, Terziano Construction has built scores of homes start-to-finish, done dozens renovations, and produced countless decks, docks and other small structures. We have operated in virtually every part of the Muskoka/Parry Sound/ Haliburton area from Huntsville to Dorset to Kearney to the Muskoka Lakes.
We are an efficient home builder that has remained relatively small in order to provide the level of attentive customer service that you deserve. Growth has never trumped our commitment to customer satisfaction. We are of the school that believes if you can't get a job done adequately, you need to focus on fewer projects. This has always been our mantra and we have always built quality homes.
My family has owned a Terziano Construction built home since 2006 and we couldn't possibly be happier. We were well aware of their reputation as one of Muskoka's finest builders and that was a big part of why we bought the home. Now that we have had a chance to live in and thoroughly enjoy our home, we now fully understand why Paul is so respected as a builder. Being a real estate broker in Huntsville I have been exposed to many of their creations and they usually don't last long when they are resold. .
Some of your Questions:
If you have a question that's not listed below, be sure to contact us!
Q. Is Terziano Construction insured?
We are fully insured with general insurance and WSIB for all employees. We also ensure that all of our sub contractors have both.
Q. How long have you been in business?
Terziano Construction has been operational since the 1984.
Q. Where do you work?
We will work anywhere in Muskoka and elsewhere near Huntsville, Ontario.
Q. How do I get the process started?
The best thing to do is contact us via phone or email. Call 705-783-5792 or email us at info@terziano.ca . If you have a general concept in mind or you have engineered drawings from an architect or designer, do not hesitate to contact us in either case. We are here to ensure that your vision becomes reality.
Q. What if we have an architect or designer already?
Great! We look forward to working with others in the field.
Q. Do you provide fixed price contracts for your clients?
Yes. We can work out the terms at our initial meeting. Keep in mind that our initial consultation is no obligation and zero cost to you.
Q. Do you subcontract some of the work?
Yes, many of the sub-trades are subcontracted, but our sub-contractors are the best in the area. We have had a relationship with some of them for many years
Q.How long will the job take?
We are an efficient and hardworking team. The job will be done as quickly as possible.